Vi presentiamo l'annuale classifica dei BLU-RAY anime (comprendente anche i live-action ispirati a manga/anime) che annualmente oricon stila, la classifica va dal 13 dicembre 2010 all'11 dicembre 2011.
AKB48's AKB ga Ippai ~The Best Music Video~ raccoglie 147.842 copie vendute raggiungendo il secondo posto. The K-ON! Live Event ~Come with Me!! concert Blu-ray Disc scivola al 26mo posto con 37.203 copie.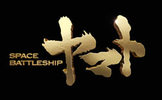 l'adattamento cinematografico di Space Battleship Yamato (immagine a sinistra) ad opera di Takashi Yamazaki  raggiunge la 27ma posizione con 37.201 copie.
Il primo film di Shinsuke Sato adattamento live-action del manga di Hiroya Oku Gantz manga d'azione, tocca la 42ma posizione in classifica con 30.149, mentre Gantz: Perfect Answer sequel del primo film arriva a 28.879 copie.
Rank
Title
Copies in 2011
Release Date
Maker
Cover
3
Rapunzel DVD+Blu-ray Set
120,275
July 20
Walt Disney Studio Home Entertainment
4
Cars 2 DVD+Blu-ray Set
118,707
December 2
Walt Disney Studio Home Entertainment
5
Mobile Suit Gundam UC #3
113,202
April 7
Bandai Visual
7
The Disappearance of Haruhi Suzumiya Limited Edition
101,704
December 18,
2010
Kadokawa Pictures
8
Mobile Suit Gundam UC #4
100,425
December 2,
2010
Bandai Visual
10
Mobile Suit Gundam 00 the Movie: A Wakening of the Trailblazer
79,783
December 25
Bandai Visual
15
Puella Magi Madoka Magica #1 Limited Complete Pressing
68,547
April 27
Aniplex
16
Puella Magi Madoka Magica #2 (Limited Complete Pressing)
63,532
May 25
Aniplex
17
Puella Magi Madoka Magica #3 (Limited Complete Pressing)
59,387
June 22
Aniplex
18
Puella Magi Madoka Magica #4 (Limited Complete Pressing)
58,636
July 27
Aniplex
19
Puella Magi Madoka Magica #5 (Limited Complete Pressing)
57,780
August 24
Aniplex
20
Karigurashi no Arrietty (Arrietty the Borrower)
57,301
June 17
Walt Disney Studio Home Entertainment
21
Puella Magi Madoka Magica #6 (Limited Complete Pressing)
57,045
September 21
Aniplex
24
Toy Story 3 Blu-ray+DVD Set (Blu-ray Case)
39,900
November 3, 2010
Walt Disney Japan
25
Ano Hi Mita Hana no Namae o Boku-tachi wa Mada Shiranai. #1 (Limited Complete Pressing)
37,338
June 29
Aniplex
29
K-ON! (2nd Season) #9 (Limited First Edition)
36,004
March 16
Pony Canyon
33
K-ON! (2nd Season) #6 (Limited First Edition)
33,233
December 15
2010
Pony Canyon
35
K-ON! (2nd Season) #8 (Limited First Edition)
32,492
February 16
Pony Canyon
36
K-ON! (2nd Season) #7 (Limited First Edition)
31,981
January 19
Pony Canyon
38
Laputa: Castle in the Sky
31,678
December 22, 2010
Walt Disney Japan
40
Tiger & Bunny #2 (Limited First Edition)
31,446
June 24
Bandai Visual
41
Tiger & Bunny #3 (Limited First Edition)
30,205
July 22
Bandai Visual
44
IS (Infinite Stratos) Vol. 1
28,505
March 30
Media Factory
45
Tiger & Bunny #4 (Limited First Edition)
28,492
August 26
Bandai Visual
46
Persona 4 The Animation #1 (Limited First Edition)
27,951
November 23
Aniplex
48
Ano Hi Mita Hana no Namae o Boku-tachi wa Mada Shiranai. #2 (Limited Complete Pressing)
27,288
July 27
Aniplex
49
Kara no Kyōkai – the Garden of sinners Blu-ray Disc Box
26,907
February 2
Aniplex
Fonte: Oricon e ANN